Coupon Code: outfits (enter in shopping cart)
April 15th- May 18th

That's right friends, order any Orvis H2, Access, Superfine Touch or Clearwater Rod......add an Orvis Reel and Orvis Fly Line.....and get 20% OFF the combo. We'll even line-it-up for you and throw in the backing for FREE!

* Click Here to order the rod
* Click Here to order the reel
* Click Here to order the line
* Enter the coupon code: outfits in the shopping cart- (discount will be applied in the last step of checkout)
* Put in the "Order Notes" section whether you reel with your right or left hand......we'll put the backing and line on the reel for FREE
* Checkout with a 20% discount
Offer good online or in the shop!

Also Note:
All Orvis Coupons valid at Mad River Outfitters!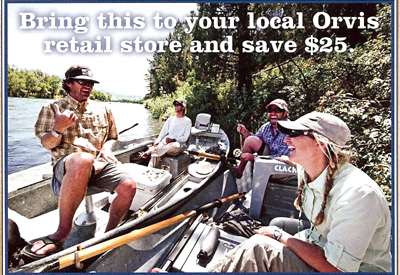 Bring them in! We'll take them......Can't make it in.....call us.....we'll work it out.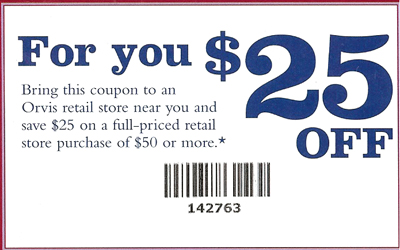 All Orvis Coupons and Promotions are welcome at Mad River Outfitters! Special orders from the catalogs are WELCOME!

*must be used for Orvis merchandise only
Mad River Outfitters
813 Bethel Rd.
Columbus, Ohio 43214
614-451-0363
admin@madriveroutfitters.com

20% OFF Orvis Outfits
Save $25.00 on $50.00 or more of Orvis merchandise